19 December 2021
Menno Poot
Prof. Dr. Menno Poot - TU Munich
1. Briefly describe your current position, research focus, and your role within MCQST.
I am a Rudolph Mössbauer Tenure Track professor in TUM's Physics Department, where I head the Quantum Technologies Lab . We are an experimental group and we design, make, and measure chips with functionality to do a wide range of cool experiments, focusing on optomechanics and on-chip quantum optics. I am one of the core members of MCQST and also a member of the Executive Committee.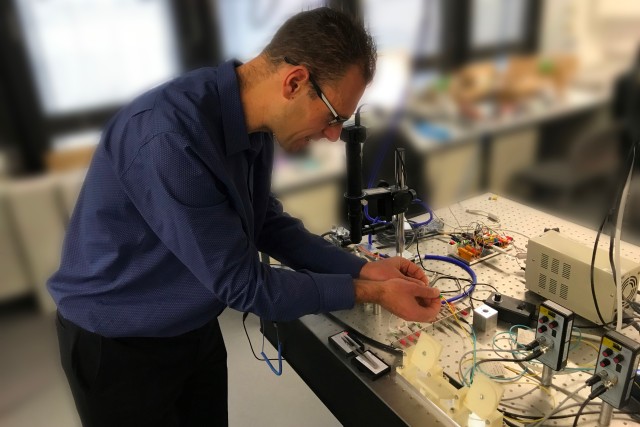 2. Could you please tell us more about your role within the Executive Committee at MCQST?
Together with Richard Schmidt, I am the representative of the junior group leaders in the Executive Committee. In this elected position, we make sure that also the non-permanent PIs are able to play an active role within the cluster, for example when selecting core PIs and when deciding on seed funding.​
3. What are you looking forward to over the holidays?
For me, Christmas means that the days may be cold, but that there is always a warm atmosphere with a nicely decorated house and lights: A great time to spend with family and friends. Hence, I am really looking forward to spend the holidays with my parents, who will be visiting me again this year. Since I enjoy cooking, I will make a nice dinner for Christmas, and for the rest of their visit we are planning to do sightseeing and make hikes in the countryside. Then, on New Year's eve, we will be making traditional Dutch oliebollen.