26 May 2020 marks the 8th Diversity Day - an initiative by Charta der Vielfalt. At MCQST we would like to take this opportunity to further raise awareness on the benefits of a diverse workplace and society.
Diversity Day at MCQST
The annual Diversity Days are part of the initiative Diversity Charter (Charta der Vielfalt) which encourages recogition, appreciation, and integration of diversity into Germany's business culture. It is a reminder that regardless of gender, nationality, ethnic origin, religion or worldview, physical ability, age, sexual orientation and identity, everyone should be valued and welcomed at the workplace. LMU, MPQ and TUM have all signed the Diversity Charter.
The TUM Equal Opportunity Office has a collection of activities marking the TUM Diversity Day 2020. Check out particularly Andrea Göttler's talk with Ann Kristin August on the relevance of Trans* / Inter* for health, studies and everyday life.
As an initative from MCQST we have asked the participants of the Diversity in Leadership Program for comments on how they experience diversity at MCQST. Here are their replies:
Alex Schuckert | TUM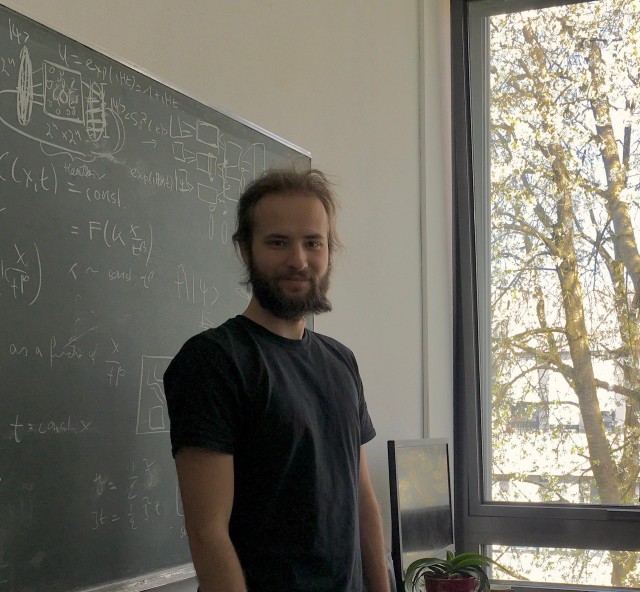 Focusing on the gender aspect of diversity, my field (condensed matter theory) is very male dominated, even compared to the Physics community as a whole. Most specialized conferences l have been to had less than 5% female attendance, often with only one or two female speakers. This trend even persists into the age of video conferences: at a recent video talk by one of the founders of the field, only two out of one hundred attendees were women. Moreover, of the twenty-odd collaborators he showed to have been involved in his work, all were men.
As this is not a phenomenon restricted to specific countries or universities, it begs the question of why the field attracts so few young female students. Is it a pronounced "genius cult", that women fight shy of, where only individuals can be awarded a professorship or the Nobel prize, and group efforts are often left unrewarded? Is it because collaboration is not rewarded as it could be and too often becomes competitive? Or maybe is it that men find the strong programming component more gripping? Maybe it is none of these, but simply a case of unconscious bias and self-replication. We (subconsciously) select those who are most like us, and as professors choose their PhD students and professors choose their future peers, male dominance is perpetuated until, conscious of the bias, efforts are made to affect change.
Being part of some of the selection committees at MCQST as a Phd representative, I feel that such biases are increasingly considered. In the last committee, the presence of a diversity coordinator meant that concerns around subconscious preferences were raised more often by all members of the committee - not only the ones around gender, but also origin and cultural differences were mentioned. This lead (in my view) to a more diverse and fair selection - without resorting to positive discrimination. Making unconscious bias conscious as well as actively encouraging underrepresented groups in science to apply to high-level funding opportunities seem to be some of the cheapest and most efficient ways to increase diversity in science (as Tomas Brage, one of the authors of the EUs diversity in science study, shared with us at one of the MCQST conferences) - and I hope MCQST continues to implement them in the years to come.
Dr. Flore Kunst | MPQ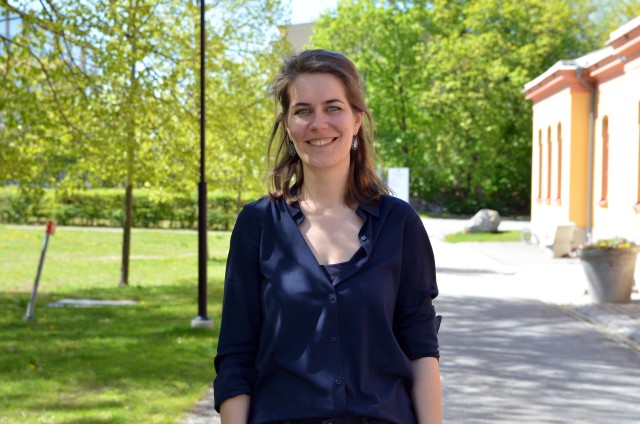 How have you experience diversity in your workplace?
I feel there is a strong motivation among the group leaders at MPQ to advance diversity, which for me personally is very important and leads to an open and welcoming atmosphere in the office. While at the moment, the work force is still rather homogeneous, I think that the effort and understanding displayed by those in charge will affect some change. At the same time, I feel that diversity as a topic and as a necessity is not very high on the agenda of many PhD students and PostDocs. I believe there could thus be more awareness as to why this is important, and a better understanding of why diversity is not automatically implemented.
What challenges do you see / have you experienced?
While MPQ strongly supports diversity, I notice that the importance of the subject is not recognized by all in the field in general. As such, I sometimes feel that upon discussing such matters, people respond with the notion that I am imagining discrimination against women for example and that any positive discrimination for say women is actually discrimination against men. However, seeing that diversity is very high on the agenda of many funding agencies, universities etc, I do notice that there are many initiatives and programs to invite more women to conferences, to have more female speakers, to hire more female professors etc. As such, it is in fact quite a good time to be in this community as a women and also quite exciting to witness the change (albeit it somewhat slow at times).
How can we, as an organisation and as a community, improve?
I believe that the MCQST diversity initiative is making a great effort to improve awareness and, as mentioned above, I feel a lot of support from MPQ. I think the community would greatly improve if awareness was raised and everybody would understand that diversity is an important topic, which, if implemented, would greatly benefit the quality of the field. Indeed, if more people feel welcome to enter the field of physics, there is simply a larger pool to select from.
What vision do you see for academia as a workplace? What values would you like to see reflected in academia as a workplace?
Academia should be entirely based on merit, which, of course, it currently already is to a large extend. It would be great if unconscious bias towards someone would not play a role in how their scientific and other academic work is judged. I am afraid this is extremely difficult to avoid though, seeing that culture and society as a whole play such a big role in this. As a whole, I believe openness and inclusion are very important values for the workplace, and lead to an increased motivation to work hard and to excel. On top of that, I believe there should be more attention for how to supervise people, how to collaborate etc. These soft skills are not usually deemed very important, whereas they actually are.
Anonymous contribution
How have you experienced diversity in your workplace?
Working in academia also means getting to know people from all over the world. This allows one to get in touch with a variety of cultures, where the common interest in a specific topic acts as a linking element.
How can we, as an organisation and as a community, improve?
As a first step towards improving the culture in our scientific community, we have to make ourselves aware that academia involves people. And even if our science is objective, scientists as human beings are not. Only after accepting our fallibility can we start to learn from our mistakes and address the issues that make our community currently less welcoming towards diversity than it could be.
On this note: Let's take the Diversity Day 2020 and turn it into a celebration of diversity at MCQST the coming years!