Supporting Independence in Quantum Research
29 July 2021
Supporting Independence in Quantum Research
Discover the unique experiences of three of our excellent START fellows: Jasmin Meinecke (MPQ and LMU München), Nathan P. Wilson (Walter Schottky Institut, TUM) and Björn Sbierski (LMU München). Follow their stories as they share on their cutting-edge work in quantum science and technology, on the START Fellowship program, as well as their path to independence in an article published on www.research-in-bavaria.de.
Article by Hubert Filser for MCQST, published on research-in-bavaria.de in July 2021.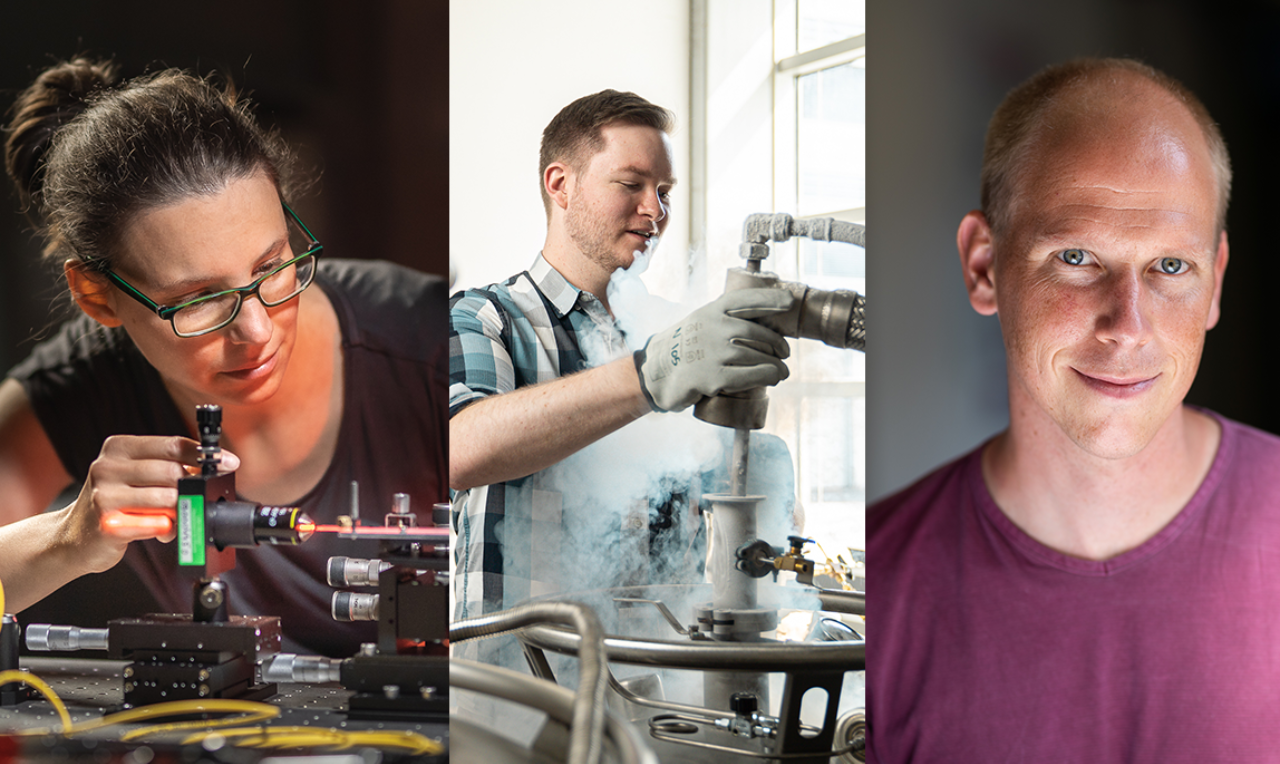 Find out more about the START Fellowship.