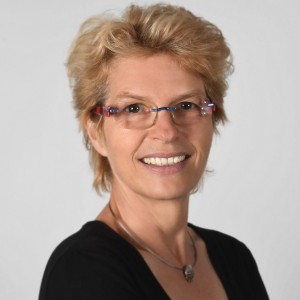 PhotonLab
Max-Planck-Institute of Quantum Optics
Hans-Kopfermann-Str. 1
85748 Garching
staehler-schoepf[at]lmu.de
PhotonLab
I am most excited when I can motivate young students for physics. But, even more so, when interested students feel passionate about a certain topic as part of a research project, as well as when they stay in touch.
Description
After studying physics at the TU Munich and taking some time off for her family, Silke returned to working life by giving physics tours for school classes at the Deutsches Museum. As part of the position at the Museum Pedagogical Centre, she also developed concepts and conducted training courses for teachers and educators.
In 2010 Silke had the opportunity to set up the PhotonLab at MPQ. It was like a "home-coming", because this is actually, where she did her diploma thesis. Since then, she continues to be excited to see the great interest teachers and students show in the experiments and other offers within the PhotonLab.


Main responsibilities within MCST include:
Head of the PhotonLab Student Laboratory

Implementation of school class programs

Mentoring and supervision of interns

Supervision of seminar or competition work

PR activities, including presence at trade fairs, open house events, etc.