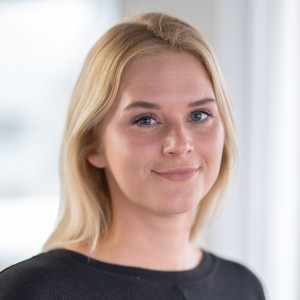 LMU Accounting and Team Assistant
MCQST
Schellingstr. 4 | Room H518
80799 Munich
Tel. +49 89 2180 6568
michelle.lorenz[at]mcqst.de
Working in and with our team is just incredibly fun. It is totally fascinating when we talk about what we've already done together in the past and what great projects are still ahead of us. I continue to be inspired by how energetically my colleagues tackle things.
Description
After successfully completing her vocational training, Michelle worked as an administrative assistant at the town hall in Rohrbach a.d. Ilm. Her roles ranged from population registry to wedding officer.
After four years in the local government, Munich called out to her in October 2017. This is when she started working at the Faculty of Physics of the LMU in the travel expense management Office.
Michelle switched to the MCQST without major detours (1 floor up) in the first quarter of 2019 and since then she has been responsible for bookkeeping as well as team assistance.
Main responsibilities within MCQST include:
Coordination of personnel contracts & records

Administration and billing of DFG third-party funds

Organizational support of the management

Contribute to the further development of processes and administrative processes