Viviana Villafañe Featured on "insideQuantum" Podcast
10 October 2022
Viviana Villafañe Featured on "insideQuantum" Podcast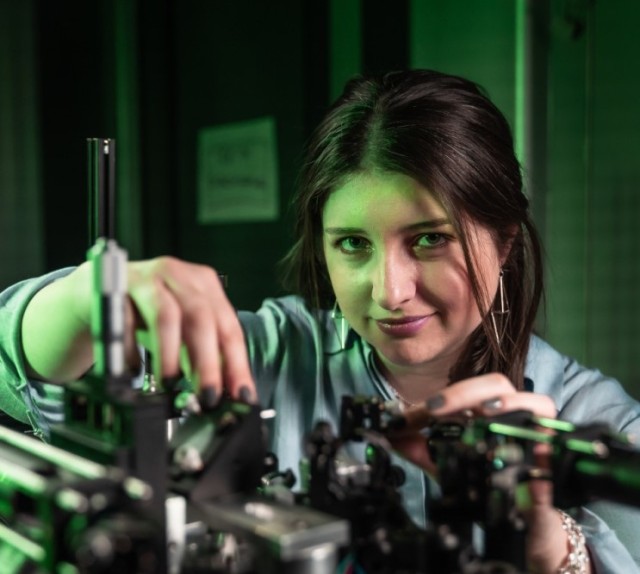 MCQST Distinguished Postdoc
Viviana Villafañe
was the guest on the most recent episode of the insideQuantum podcast, a show dedicated to "telling the human stories behind cutting-edge developments in quantum technology, with the aim of highlighting the diverse range of people behind the amazing discoveries powering the quantum revolution." Viviana is an experimentalist working in the group of
Kai Müller
at the Walter Schottky Institute.
In this episode Viviana discussed her current project, why she decided to movie to Munich, and why she's so excited about the current quantum revolution. Check out the episode below, and subscribe to the podcast here.
"I really wanted to go quantum and study a clear and a clean quantum system. That's why, when I was offered the possibility to come here to Germany in Munich to study a photonic quantum system such as the one that I'm studying now, which are silicon vacancies in diamonds, I just couldn't refuse."
Read more: