Immanuel Bloch Receives the Bavarian Maximilian Order
12 November 2021
On 10. November, the Minister-President of Bavaria, Markus Söder, presented ten honorees with the Bavarian Maximilian Order, the highest honor in the state for contributions to the arts and sciences. Among the honorees was Prof. Dr. Immanuel Bloch, one of the the three speakers of MCQST. Bloch was honored for his world-renowned contributions to quantum physics, including developing a new, interdisciplinary field of research at the intersection of quantum optics, quantum information processing, and solid-state physics.
"The Order of Maximilian is our 'Bavarian Nobel Prize,'" said Söder at the ceremony. "Today, we have admitted ten outstanding persons from the fields of science and art to the exclusive club of Order recipients. All honorees have reached the highest level of scientific and artistic achievement. All of Bavaria is proud of these great accomplishments!"
Read the press release here.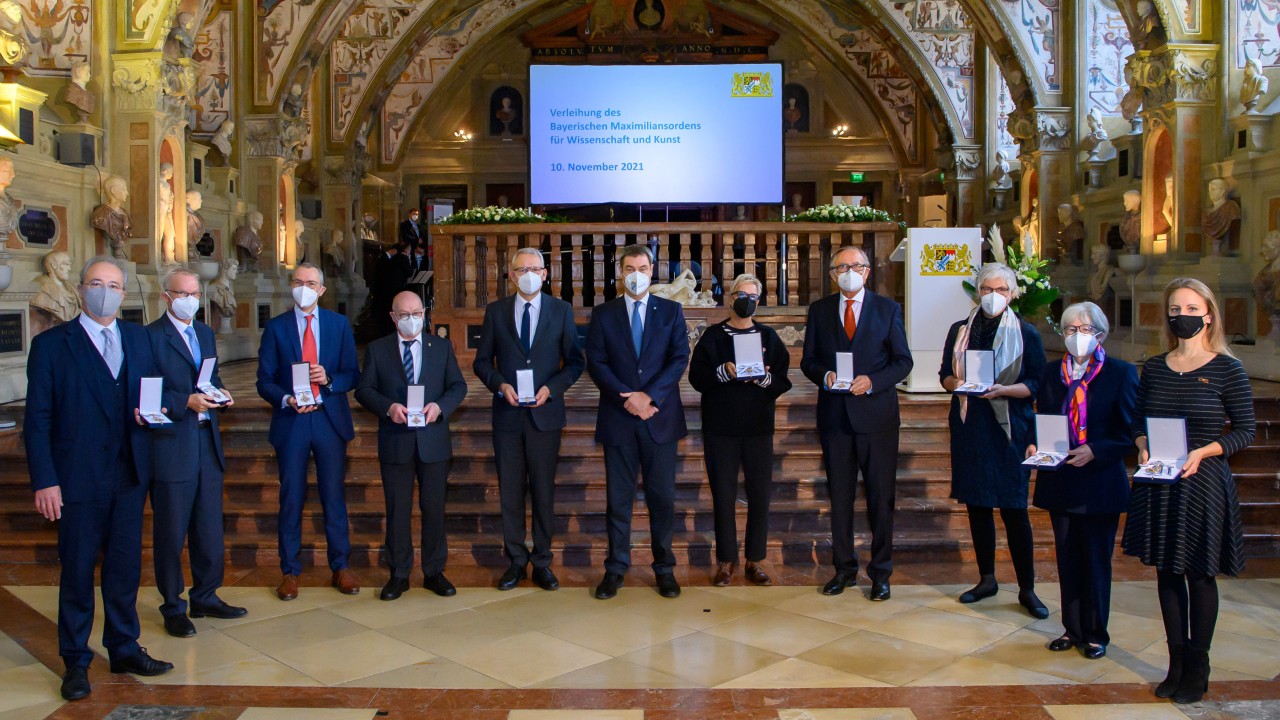 Group picture of all the recipients of the 2021 Bavarian Maximilian Order in the Antiquarium of the Munich Residence with Minister-President Markus Söder. © Bayerische Staatskanzlei