Carolina Burger is the "Female Physicist of the Week"
22 August 2022
Carolina Burger is featured as "Female Physicist of the Week"
Carolina Burger, PhD student in the Topology of Correlated Systems group of Christian Pfleiderer at the TUM, is featured as "Female Physicist of the Week" (Physikerin der Woche) by the German Physical Society (DPG).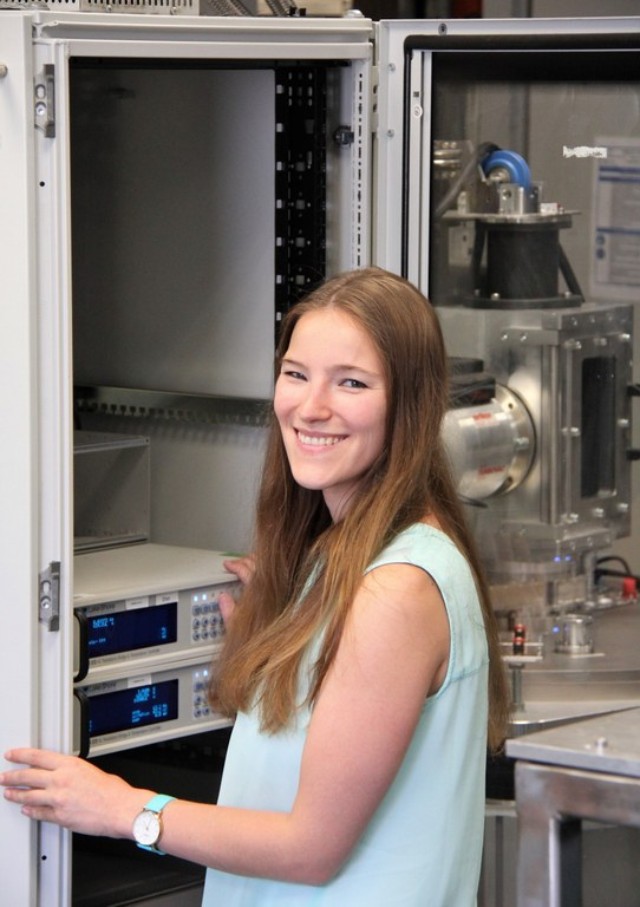 Following her Master's degree at the Technical University of Munich (TUM), Carolina performs her Ph.D. studies on the low-temperature bulk and transport properties of correlated metals in the group Topology of Correlated Systems of
Christian Pfleiderer
at the TUM. Specifically, she is interested in the origin of high-mobility surface conduction channels in small-bandgap semiconductors and their possible topological character. Although such materials have a long history, the underlying mechanisms are not understood. When exploring temperature-driven metal-to-insulator transitions, the necessary measurements are extremely sensitive to tiny temperature drifts. For her studies, Carolina is therefore putting into operation a bespoke cryogen-free cooling system based on continuous adiabatic demagnetization refrigeration, providing the necessary temperature control as well as access to high magnetic fields and very low temperatures.
About the "Physikerin der Woche" Initiative
Since January 2018, the Equal Opportunities Working Group of the DPG has been introducing you to a female physicist each week in a short report.
Dr. Ulrike Böhm, curator of this initiative, explains the idea in an DPG article: "We want to show that studying physics and becoming a female scientist is a real opportunity and excellent career choice for all women. That is why, every Monday, our task force for equal opportunities at DPG introduces one female physicist and her field of research in Germany or a female German physicist abroad."