Science on screen: The Bit Player
28 April 2020
CANCELLED
MCQST is excited to bring "The Bit Player" to Munich. Join us for this special screening, that tells the story of Claude Shannon, the father of information theory.
Address / Location
Exact location to be announced
85748
Garching Forschungszentrum
Corresponding to current coronavirus (COVID-19) pandemic, we are not able to show the Bit Player movie on the planned dates. Once the current situation becomes clearer and safer for organizing such events, we will look for new dates and reschedule the screening.
The Bit Player - Claude Shannon : Prophet of Information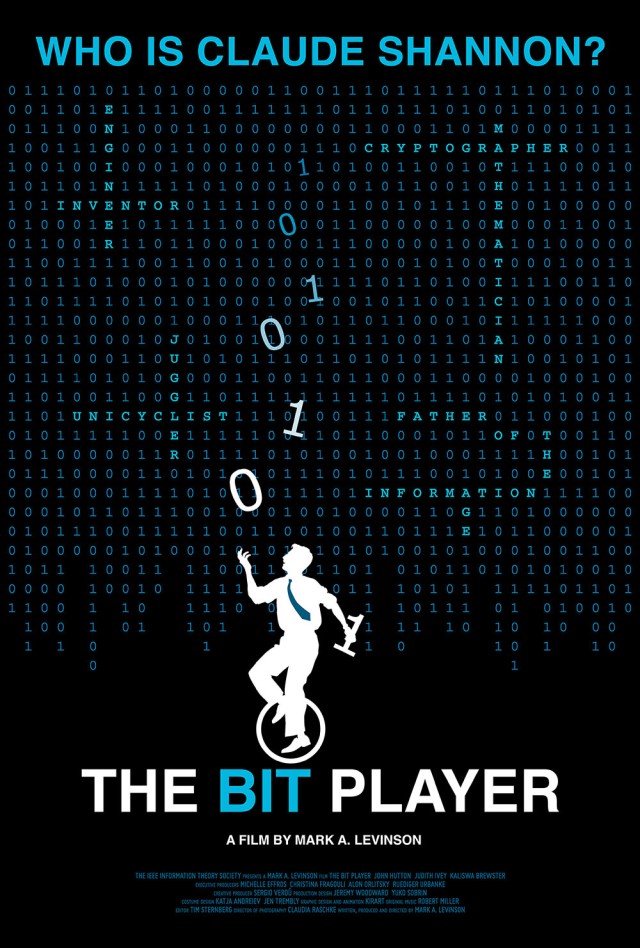 The Bit Player is a film about Claude Shannon known as the father of information theory, a playful genius whose work impacted nearly every aspect of modern life.
The Bit Player was commissioned by the IEEE Information Theory Society, a community of over three thousand academic and industrial researchers and engineers working to further understand the role of information and its impact on modern science and technology.
The Munich Center for Quantum and Technology (MCQST) is excited to bring "The Bit Player" film to Munich, or more exactly to Garching, where the film will premiere at TUM's Department of Mathematics.
Synopsis
In a blockbuster paper in 1948, Claude Shannon introduced the notion of a "bit" and laid the foundation for the information age. His ideas ripple through nearly every aspect of modern life, influencing such diverse fields as communication, computing, cryptography, neuroscience, artificial intelligence, cosmology, linguistics, and genetics. But when interviewed in the 1980s, Shannon was more interested in showing off the gadgets he'd constructed — juggling robots, a Rubik's Cube solving machine, a wearable computer to win at roulette, a unicycle without pedals, a flame-throwing trumpet — than rehashing the past. Mixing contemporary interviews, archival film, animation and dialogue drawn from interviews conducted with Shannon himself, The Bit Player tells the story of an overlooked genius who revolutionized the world, but never lost his childlike curiosity.
The special screening is organized for the MCQST community, but you are welcome to invite colleagues, friends, and family to attend the film.
The movie will play in original version (english).

If you are into sneak-peaks, watch the movie trailer on YouTube.