21 November 2023
Eva Weig: Vibrating Nanostrings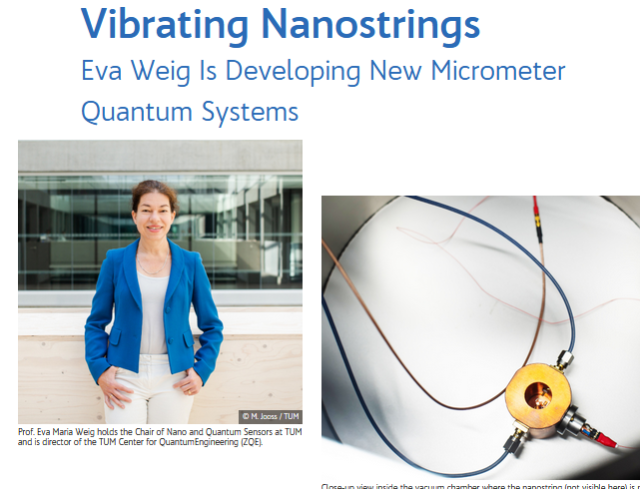 Eva Weig 's work on developing new micrometer quantum systems has been featured in a new article in
Research in Bavaria
. The researcher and her team are builduing mechanical quantum sensors large enough to be seen under an electron microscope. One day, they could become fundamental components of a new quantum technology.
Eva Weig is Professor for Nano- and Quantum Sensors at the Technical University of Munich (TUM) and MCQST co-coordinator of the RU-E: Quantum Sensing and Metrology.
Article by Dr. Vera Spaett, Dr. Brigitte Röthlein, published on research-in-bavaria.de in November 2023.