Quantum Physics for Everyone: Silke Stähler-Schöpf and Berit Körbitzer in Interview
1 October 2021
Quantum Physics for Everyone: Silke Stähler-Schöpf and Berit Körbitzer in Interview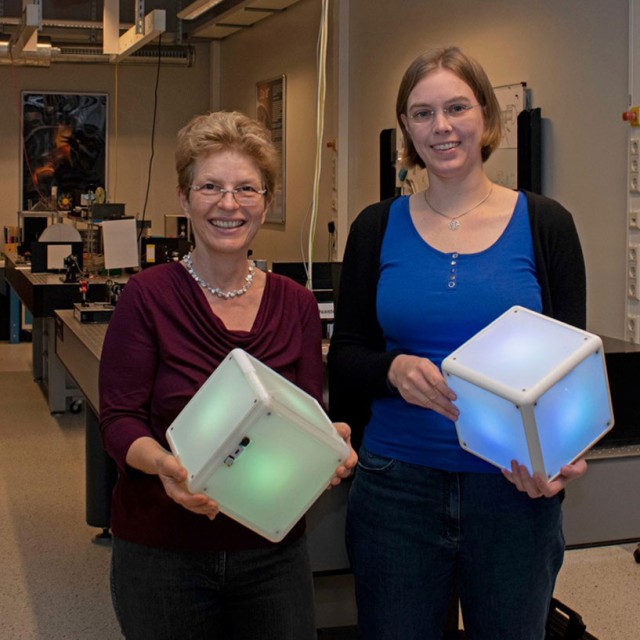 In a new interview published on Quantentechnologien, Dr. Silke Stähler-Schöpf and Dr. Berit Körbitzer share how they work to educate students and the public about quantum science. They both emphasize the growing importance of quantum technologies as a driving reason:
Dr. Silke Stähler-Schöpf: "Quantum technologies already surround us in our everyday lives and we often use them without a deeper understanding. Now, however, we are in the midst of a Second Quantum Revolution, in which quantum computers, for example, are becoming increasingly important. A lot of time and money is being put into researching these technologies. So I think you have to enable people to understand these technologies, including their benefits and potentials, but also the challenges and risks associated with them."
Dr. Berit Körbitzer: "Above all, schoolchildren will be increasingly confronted with this topic in the future. That's why we want to spur interest and, not least, attract young talent, because someone will eventually have to be able to program the quantum computer in the future."
QUANTA is a project to develop exhibitions, events, and gamified learning to help people better understanding quantum topics. MCQST is one of the member institutions of the project.
Read the article (in German) here:
"Silke Stähler-Schöpf und Berit Körbitzer über Quantenphysik für alle"
Related Read