MCQST Summer Student Program
Due to the impact of the COVID-19 pandemic, and in line with the directives of the health authorities in Germany and worldwide, we decided with a heavy heart to cancel the MCQST Summer Student Program in 2020.
Thank you to all applicants for your interest and motivation to our summer research program. We encourage you to keep up your fascination and enthusiasm for Quantum Science and Technology and consider reapplying next year, or joining the MCQST community in a different way. You can visit our website regularly for further opportunities.
Discover the world of Quantum Science and Technology in Munich!
The MCQST Summer Student Program provides bachelor students worldwide the opportunity to gain hands-on experience on Quantum Science and Technology (QST) in one of the research groups of the participating institutes of MCQST.
Within MCQST leading scientists from the disciplines of physics, mathematics, computer science, electrical engineering, material science, and chemistry, thrive to discover and understand the novel and unifying concepts in the interdisciplinary research fields of QST.
The Summer Student Program takes place between the 2nd and 29th August 2020 and consists of an introductory week featuring a welcoming retreat and a mini lectures series, followed by a three-week research project. In addition, cultural and social activities in and around Munich complete the program. This ensures that by the end of the program you will have gained access to expert knowledge in quantum science and technology, and got to know Munich and its surrounding areas.
Depending on your interests and placement, possible research projects are within the areas of quantum information theory, quantum simulations, quantum computing, quantum communication, quantum metrology and sensing, quantum matter, and interdiciplinary explorative directions. More detailed information can be found in our Research Units.
What's included
Academic Program
Accommodation
Public transport
Travel reimbursement
Cultural program
Scientific Program & Workshops

Program Dates: 2 – 29 August 2020

Introductory Week
Welcoming Retreat in the Bavarian Alps: 2 - 4 August 2020:
Here you will get familiarized with the basic concepts of QST, take part in soft skill trainings, and get to know your peers.
Once back in Munich, the introductory week concludes with a mini lecture series by our QST experts, laying the foundation for your project work. Moreover, laboratory visits at the different sites of MCQST in Munich and Garching will give you an overview of the research activities at MCQST.

Research Project
The remaining three weeks are dedicated to working on a hands-on project in one of the research groups. A junior researcher (PhD student or postdoc) will serve as your mentor and personal contact introducing you to your project and supervising it. You will be fully integrated into the research group, allowing you to experience the processes and challenges of cutting-edge research in QST.

Closing Symposium
The program ends with a Closing Symposium, where you will present your work through a 10-minute talk to your peers and the MCQST community.
Olympic Village
All program participants will reside in the students residence "Olympic Village", an accommodation center built for the Olympic Games, which has been turned into student housing.
Every student will be allocated their own bungalow with a fully equipped kitchen and a private bathroom. The Olympic Village (Olydorf) is located near the Olympic Park and a few subway stops away from the city center.
Public transport
Upon arrival, you will receive a ticket for public transport that is valid for the entire duration of your stay.
For general information about the public transportation system in Munich, please visit the website of the local public transportation authority.
Travel costs reimbursement
The programm offers travel reimbursement for students not residing in Munich. You can claim up to 300 €, if you are enrolled at an European university (according to the European Higher Education Area), or up to 900 €, if you are enrolled at a non-EU university.
Please keep in mind that we can only reimburse you the exact amount of money you spend on your ticket after your participation in the program. You will also need to provide original receipts and used boarding passes.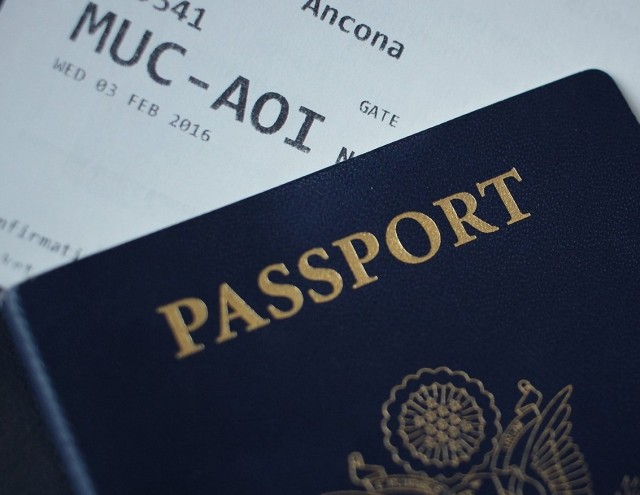 Cultural program
The MCQST Summer Student Program organises a guided city tour during the introductory week, alongside a few other cultural events in Munich.
Day trips during the weekends, such as an excursion to Neuschwanstein Castle can be booked with the Munich International Summer University (MISU), at your own expenses. The MCQST Summer Student Program collaborates with MISU, which brings together more than 950 students who attend the summer schools at LMU München from no less than 80 countries, making this a truly international experience.
Please indicate your excursion choice in the application tool.
How to Apply
The applications period for the Summer Program for 2020 are now closed!
Thank you to all candidates for your interest in our program! We received many excellent applications, and we are currently reviewing the documents in the selection phase of this year's MCQST Summer Student Program.


Offers will be sent by 15. April 2020.

Target Group
Bachelor students enrolled in an undergraduate degree from the fields of physics, mathematics, computer science, electrical engineering, material science, or chemistry worldwide.
Required Documents
The following documents have to be submitted in the application tool:
Motivation letter - please use this form [ download ]
One letter of recommendation - please use this form [ download ]
Official academic transcript of records from your home university
Highschool diploma or equivalent
Please note that you are required to stay in Munich for the entire duration of the program.
Notification of selection results will be sent out by mid-April at the latest.
Practical Information
Participation Fee
The Summer Student Program is funded by MCQST, including the Welcoming Retreat, academic program, housing, public transport, and social activities. Nonetheless, a unrefundable participation fee of 200 EUR is required, to be paid upon participation confirmation.

Visa
You are responsible for applying for the appropriate visa/visas. If needed, we can provide you an invitation letter after your acceptance to the program. To find out more about visa requirements, please consult the German Federal Office.

You can apply for financial support for visas, please indicate so in your application.
Program Poster
Contact
For any inquires, please contact the program coordinator Barbara Tautz at barbara.tautz[at]mcqst.de
FAQ
Who is eligible to apply?
The program is open only to Bachelor students (undergraduates). Master students are not eligible for the summer program.
Bachelor students who are currently in their final year can apply.
Is there any other scholarship offered by MCQST or the participating Universities to fund the participation fee?
No, there is no additional funding for the participation fee. However, we have additional funding to support visa applications. If you would like to make use of this, please briefly indicate so at the end of your motivation letter.
What does the final question in the Letter of Motivation mean by "research group"?
MCQST consists of 7 distinct Research Units. For an overview check the Research Overview page.
These Research Units consist of individual research groups, which can be part of more than just one Research Units. This is due to the interdisciplinary character of MCQST. For example, Monika Aidelsburger leads a research group that is part of the Research Unit B and G.
You can find a list of all research groups within MCQST and their group leaders on our members page.
The list also redirects you to each research group's website, at their respective institutes.
The final question therefore addresses which research groups you would like to join for your project. Please also briefly motivate your choice. The selected research groups (max. 3) should be from the Research Units that you selected at the top of page 2 under "Research Unit preference".